PIN IT!
This is a sponsored post written by me on behalf of Green Mountain Gringo all-natural chips and salsa. All opinions are 100% mine.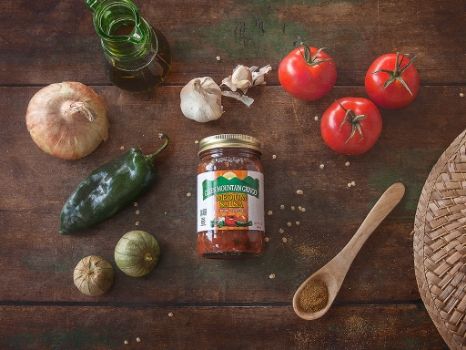 I am a salsa FREAK. It's easily my favorite condiment. I put it on salads, burgers, sandwiches, wraps and pizzas, and of course indulge in the traditional way of eating it, with salty, crispy tortilla chips. Because I love salsa so incredibly much, I've become a bit of a salsa snob. I no longer buy the stuff on sale and always look for brands that fulfill my four main MUSTS in salsa buying:
Must be all natural
FREE of pesky GMOs
Gluten-free (naturally, of course)
Vegetarian (can you believe some salsas aren't?)
You'd think all salsas would fit these, but sadly not. That's why I'm such a huge fan of Green Mountain Gringo. For one, awesome name for a salsa, don't you think? And two, they are sourced from only REAL ingredients, which you can taste with chip-full.
Green Mountain Gringo is currently holding a fabulous #tastefullycrafted contest where they are giving away a trip to the Great American Beer Festival in Denver, Colorado! I'm a total beer lover too, so I desperately wish I could win this! All you have to do to enter is to submit a photo of what you think "tastefullycrafted" means to you. I mean, it's THAT simple! The photo that best represents what it means to be tastefully crafted wins.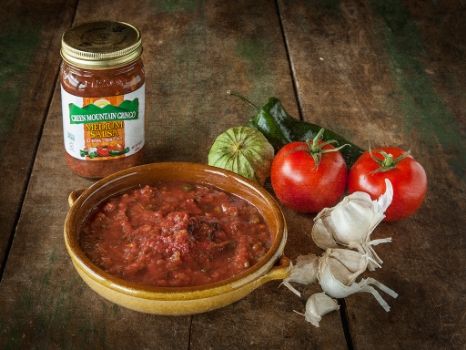 Naturally I had to submit so I started thinking of what the term tastefully crafted meant to me. Of course, my mind went to beer since my husband is an amazing home brewer. We just spent this weekend bottling his new Whiskey Stout and it smells amazing. While he bottled, I enjoyed a pint of his Kolsh, which is an amber style ale.
 It's hard to have commercially made beer now because my husband's is so amazing. Beer and salsa snob? I think I could be labeled as worse things, don't you? So here are the rules. It's a little late to enter the contest, but you can still vote on your favorites!
Contest is open for photo entry 9/4 – 9/16
Entries are closed, voting begins 9/17 – 9/22
​Winners are announced 9/23
You can vote for your favorite entry (or your own) on the Green Mountain Gringo's Facebook page, beginning September 17th (12 pm EST). Now onto the prizes!
First Place Grand Prize (1 winner): 2 tickets to the Denver Great American Beer Festival and lodging ($1250 Value)
Second Place (5 winners): 2 tickets each to the Denver Great American Beer Festival ($430)
Third Place (4 winners): a Tastefully Crafted Party Pack ($100 value)
Honestly, I'd love the first two, but waking up to THIS on my doorstep wouldn't be so bad either, right?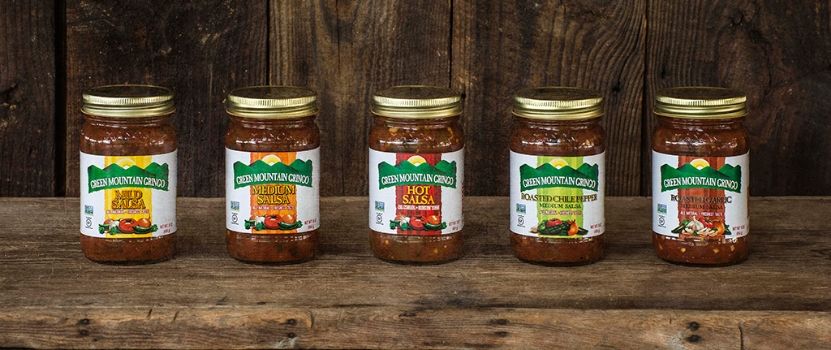 If you want to learn more about Green Mountain Gringo's amazing products, check out the below!
Green Mountain Gringo Facebook
Green Mountain Gringo Instagram
Green Mountain Gringo Tastefully Crafted Contest
Leave a Comment
|
5 Comments
Claire